11 Cloud Brushes
by thepixlpushe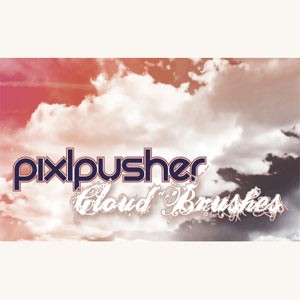 Items in set: 11
License: Free for commercial use
Number of Downloads:
67952
Description:
Our Set of 11 hi-res Cloud Photoshop brushes is a must-have for anyone who wants to create realistic and stunning cloudscapes in their digital artwork. This versatile collection of brushes includes a variety of cloud formations, from fluffy and puffy cumulus clouds to dramatic and intense cirrostratus clouds, all carefully designed to add depth and realism to your compositions.

What sets these brushes apart is their high resolution and excellent color fidelity, which means that even the most intricate details of your artwork will be preserved and look stunning in prints. Whether you're working on atmospheric landscapes, surreal dreamscapes, or celestial backdrops, these brushes offer endless possibilities for creating dynamic cloud effects that will make your artwork stand out.

With 11 unique brushes to choose from, you'll have the flexibility to experiment with different cloud formations and create a variety of effects, depending on your artistic vision. So why wait? Download our Set of 11 hi-res Clouds Photoshop brushes today and elevate your digital art to the next level!
Premium images: