30 Free Clock Custom Shapes
by Free Vector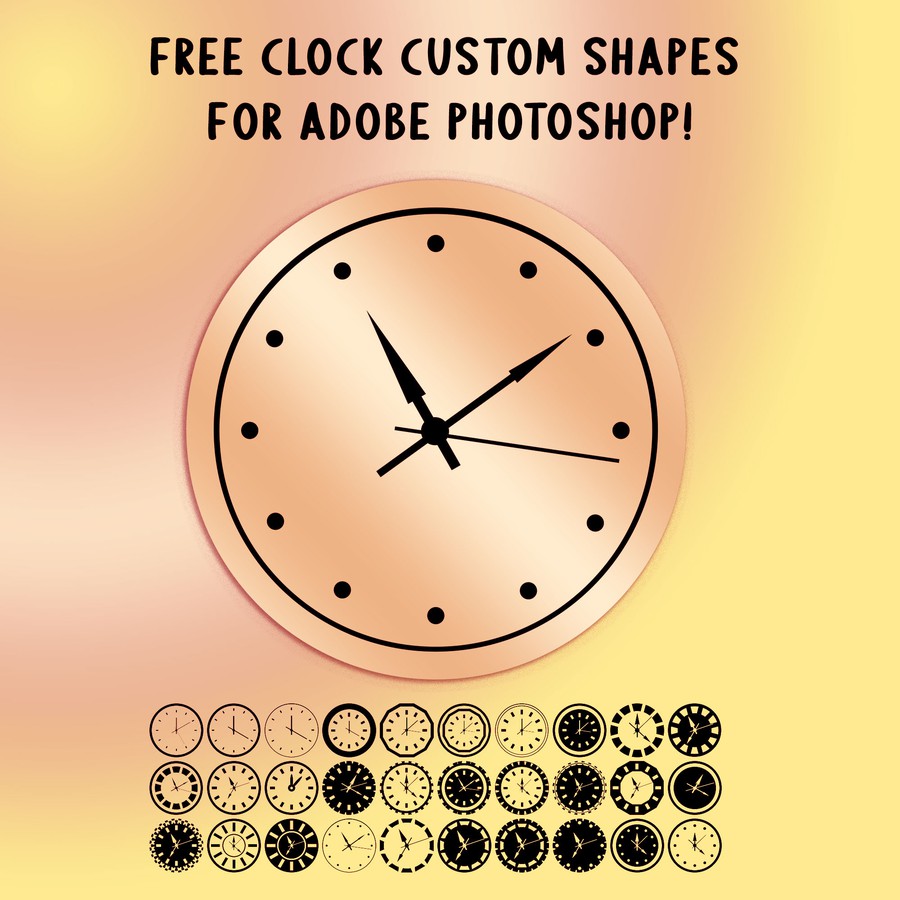 Items in set: 30
License: Free for commercial use
Number of Downloads:
1323
Description:
Introducing our newest offering for time-conscious designers: a pack of 30 Free Clock Custom Shapes! These simple, circle vector shapes are perfect for adding a touch of style and functionality to your designs.

Whether you're creating a logo, infographic, or any time-related design, these clock custom shapes will make your work stand out. Each shape is meticulously designed to represent different clock face styles, ensuring versatility and flexibility for your projects.

With 30 unique clock shapes to choose from, you'll have a wide variety of options at your fingertips. From hour hands to minute marks, these vector shapes are ready to assist you in capturing time's essence.

The best part? This pack is completely free to download from our website! Whether you're a seasoned designer or just starting out, these clock custom shapes will make time management a breeze.

Download our pack of 30 Free Clock Custom Shapes today and let your designs keep perfect time. Don't forget to share your creations with us - we'd love to see how you incorporate these shapes into your designs!

Premium images: