6 Free StartUp Icons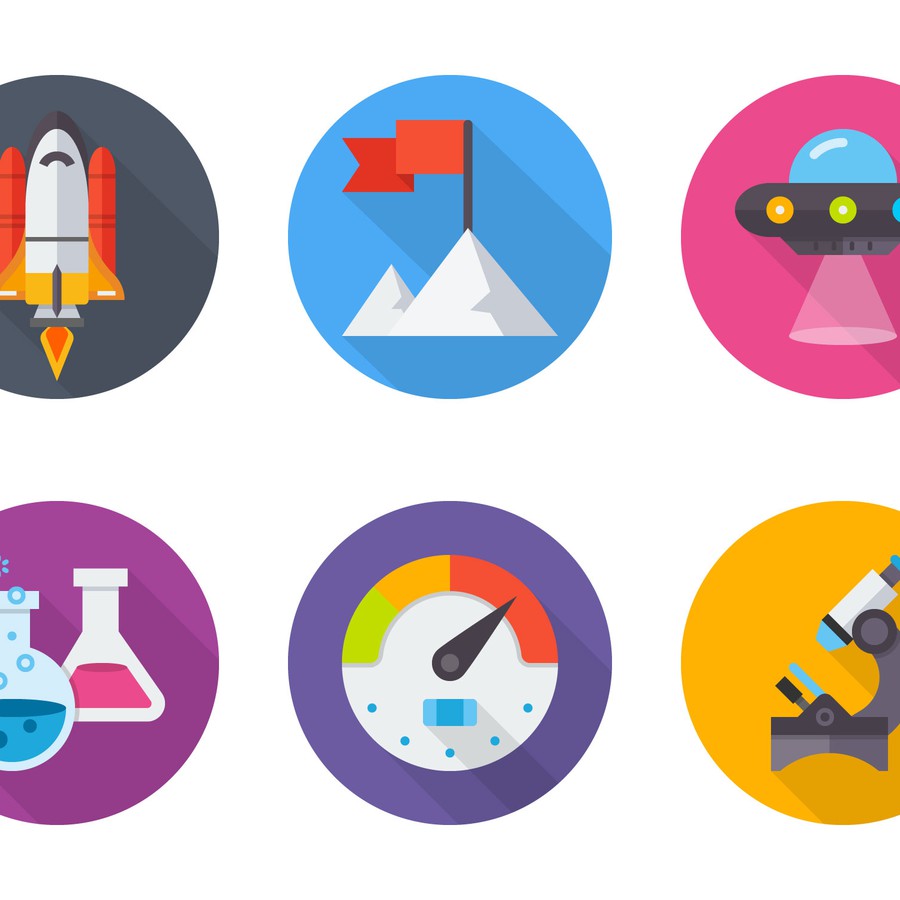 Items in set: 6
License: Free for commercial use
Description:
Introducing our latest free PSD file containing a set of 6 Flat Startup Icons!

Designed with a modern and minimalist style, these icons are perfect for startups, tech-related projects, and innovation-focused designs. Each icon represents a key element of the startup world, conveying a sense of ambition and creativity.

Included in the pack are icons depicting a lab, rocket, UFO, microscope, and speed symbol, representing the pursuit of scientific breakthroughs, futuristic ideas, and the need for speed in today's fast-paced business landscape.
These flat icons are not only visually appealing but also versatile, allowing you to easily incorporate them into various design projects. Whether you're creating a website, app, presentation, or marketing materials, these icons will add a professional touch while conveying the spirit of entrepreneurship.

Download the free PSD file now and unlock the potential of these 6 Flat Startup Icons!
Premium images: