Skulls Brushes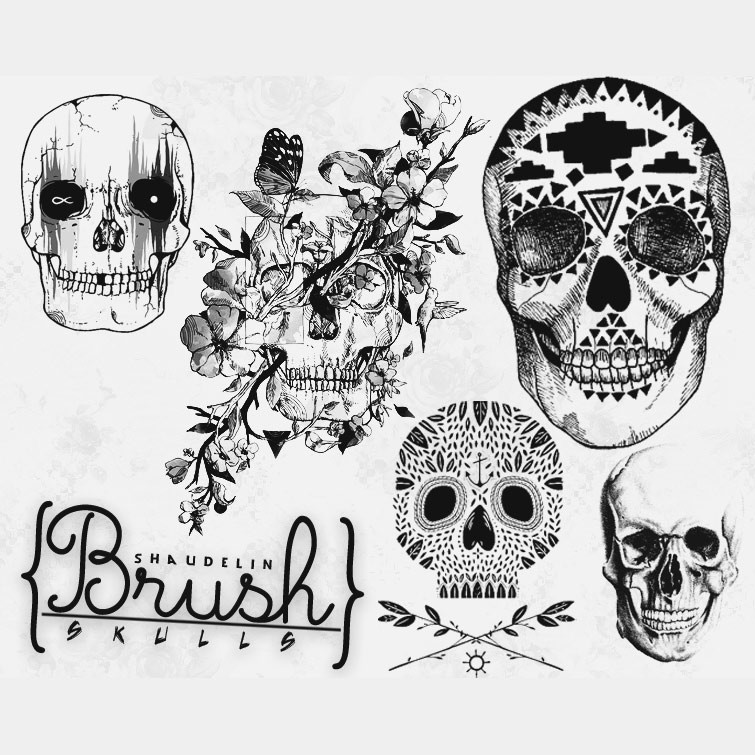 Items in set: 5
License: Free for personal use only
Number of Downloads:
38220
Description:
A human skull is indispensably associated with death with a dead man. Together with crossed bones, its symbol is used in pictograms to denote toxic substances or lethal dangers. The skull motif frequently appears in art and mass culture, especially related to metal bands. In Mexican culture, the skull is a symbol of the joyful festival of death.
Download pack of 5 Skull Photoshop Brushes and use it for free. Create something extraordinary. And be sure to share your work with us! Use #myphotoshopbrushes on Facebook or Instagram.

Premium images: