Plants And Animals PS Brushes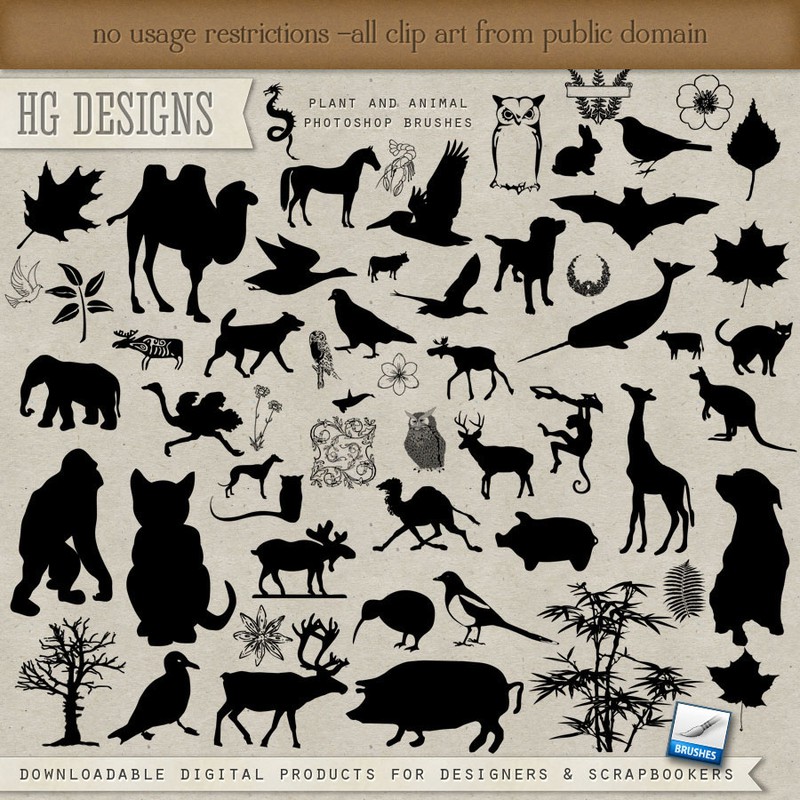 Items in set: 59
License: Free for commercial use
Number of Downloads:
29389
Description:
Plants And Animals is a set of photoshop brushes, you need Adobe Photoshop to use it. Feel free to use these however you'd like. Remember to visit author's site when you download Plants And Animals PS Brushes. This pack contains 59 silhouettes like : camel, owl, pigeon, magpie, bird, pig, cat, pelican, horse, dog, kangaroo, caretaker, rabbit, elephant, giraffe, leaf, bamboo, scorpion, flower...
you can use it to create great PSD files.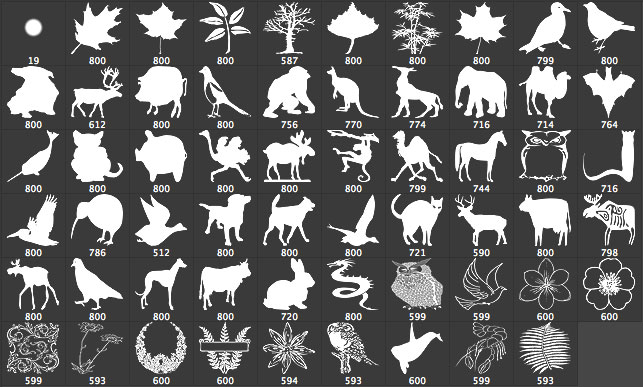 Premium images: