Watercolor Breakfast PS Brushes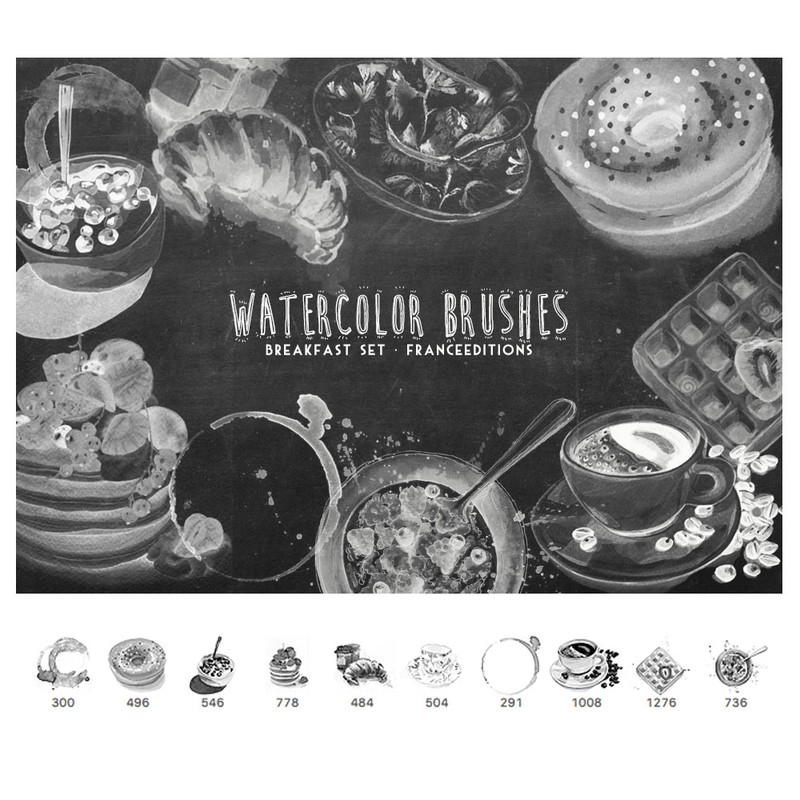 Items in set: 10
License: Free for commercial use
Number of Downloads:
9706
Description:
Almost everyone starts their day with breakfast, often coffee. We eat on the go, on the way to school, we do not pay attention to the appearance of the food. Breakfast can be beautiful, healthy and tasty at the same time. And it only takes 10 minutes to enjoy a delicious morning meal. This Watercolor Breakfast PS Brushes Pack reminds me of Paris.
Looking at the painted delicacies, it is difficult for me to decide what I would like to eat, whether I would like a croassant with coffee, a waffle or maybe pancaces with fruits. Everything looks delicious, bon appetit!

Premium images: