Free Cloud Brushes by MyPhotoshopBrushes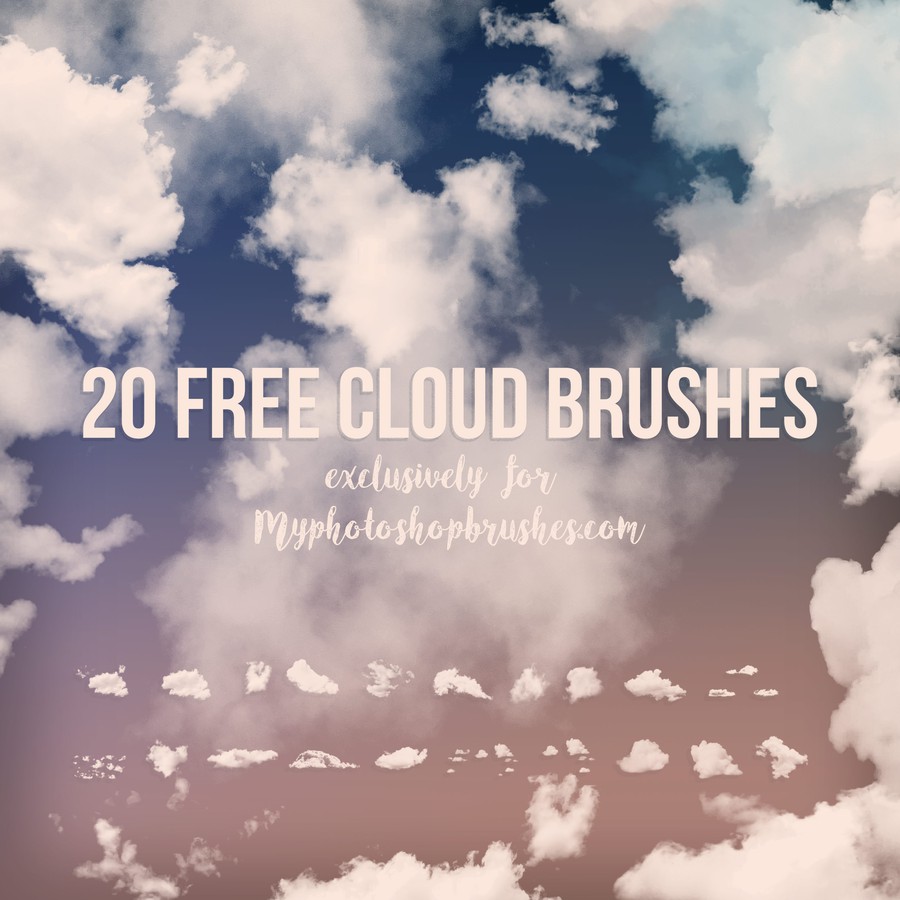 Items in set: 20
License: Free for commercial use
Number of Downloads:
8969
Description:
Clouds are remarkable works of nature, are constantly in motion, and move at different speeds. Their shapes sometimes change very quickly, are light as foam or heavy, and full of rain, hail, or snow. They cover the entire sky or are a lonely accent diversifying the blue.
These particles of water suspended in the atmosphere create unique and ephemeral works of art. There are many types of clouds: cumulus, cirrus, stratus, cumulonimbus, and intermediate forms.

Premium images: