20 Free Tree Brushes
by Nature Brushes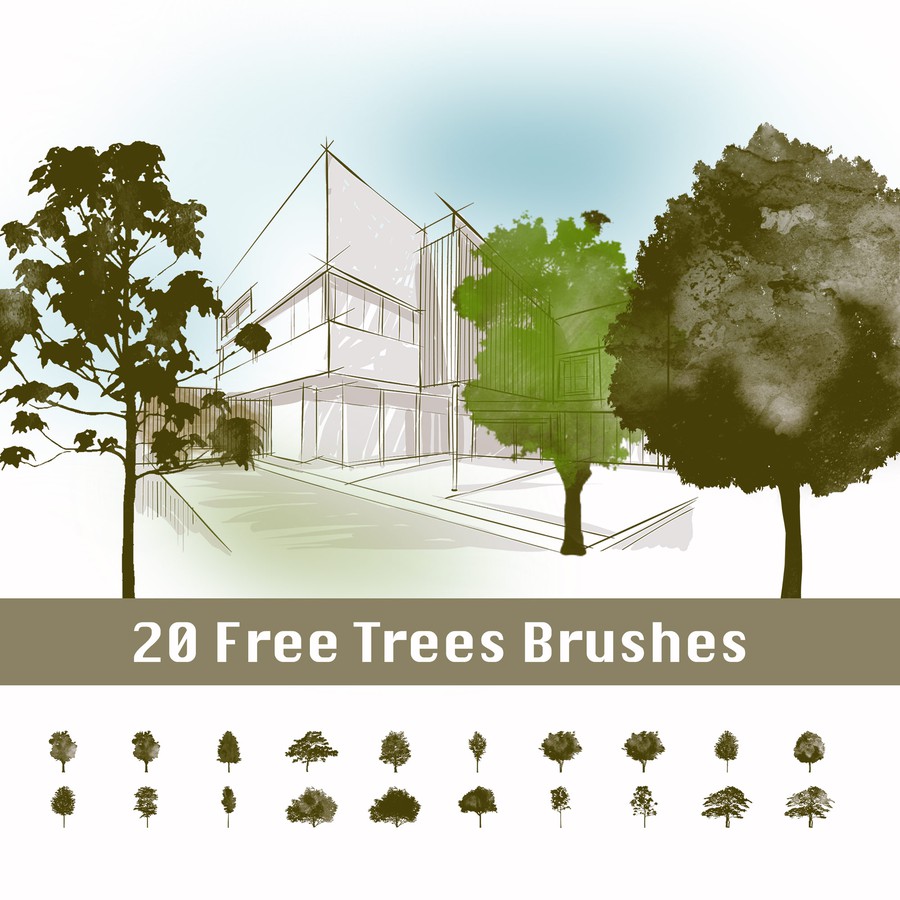 Items in set: 20
License: Free for commercial use
Number of Downloads:
37104
Description:
As an artist, it's always great to have a variety of tools at your disposal to help bring your artwork to life. With these 20 watercolor tree brushes, you can enhance the natural beauty of your architectural drawings. The brushes are designed to add a touch of delicacy and realism to your trees, creating a more vivid and inviting landscape.

Whether you're an experienced artist or just starting out, these free brushes are the perfect addition to your digital toolkit. The watercolor style of these brushes provides a soft, organic feel that will add depth and texture to your artwork. And because they're available for free, you can experiment with different brush styles and techniques without breaking the bank.

So if you're looking to bring your architectural drawings to the next level, be sure to download these 20 watercolor tree brushes today. Your artwork will thank you!

Premium images: