17 Free Tree Photoshop Brushes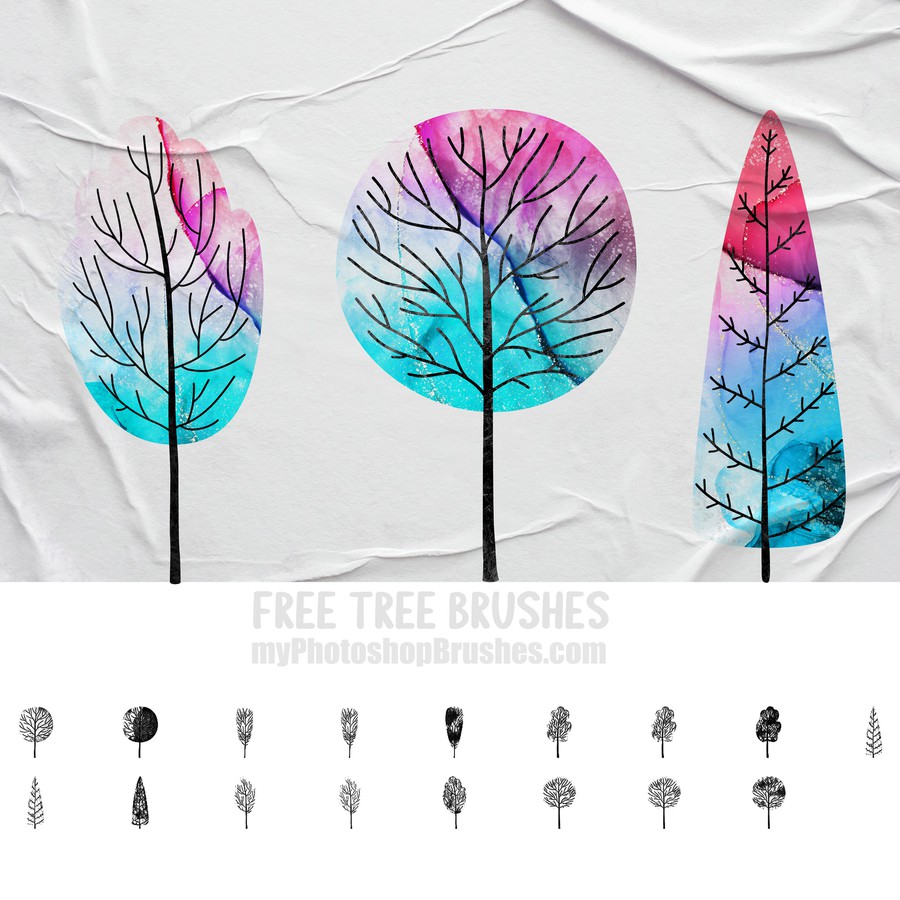 Items in set: 17
License: Free for commercial use (Link to author)
Number of Downloads:
4670
Description:
Today, I'm thrilled to introduce our newest addition to the collection of Photoshop Brushes. This is a unique set consisting of 6 different tree designs. Each of these designs is captured with a slightly abstract aesthetic, giving them a distinctive and creative appeal that's perfect for a wide array of projects.

Every individual tree design comes in multiple versions, giving you the flexibility to select the one that best fits your artistic vision. Whether you're looking to add a surreal touch to your images or create a whimsical scenery, these tree brushes are sure to offer something unique to your toolkit.

As with all of our digital materials on myphotoshopbrushes.com, this set is completely free of charge. We believe in supporting the artistic community by providing high-quality resources without any cost barriers. These brushes are our gift to you, and we hope they inspire you to create something truly special.

Beyond this set of tree brushes, we cordially invite you to explore the many other free Photoshop resources available on our website. Our collection is vast and continuously growing, encompassing everything from textures, patterns, gradients, to more themed brushes. Each resource is carefully curated and designed with the utmost attention to detail, to help you unleash your creativity to its fullest potential.

Whether you're a professional graphic designer or a hobbyist looking to experiment with digital art, myphotoshopbrushes.com is your go-to source for quality Photoshop tools. We always welcome feedback and suggestions, so don't hesitate to get in touch if there's something specific you're looking for or if you have any questions about our offerings.

Start exploring, start creating, and let our resources empower your artistry. We're excited to be a part of your creative journey.

Premium images: