Animal Custom Shapes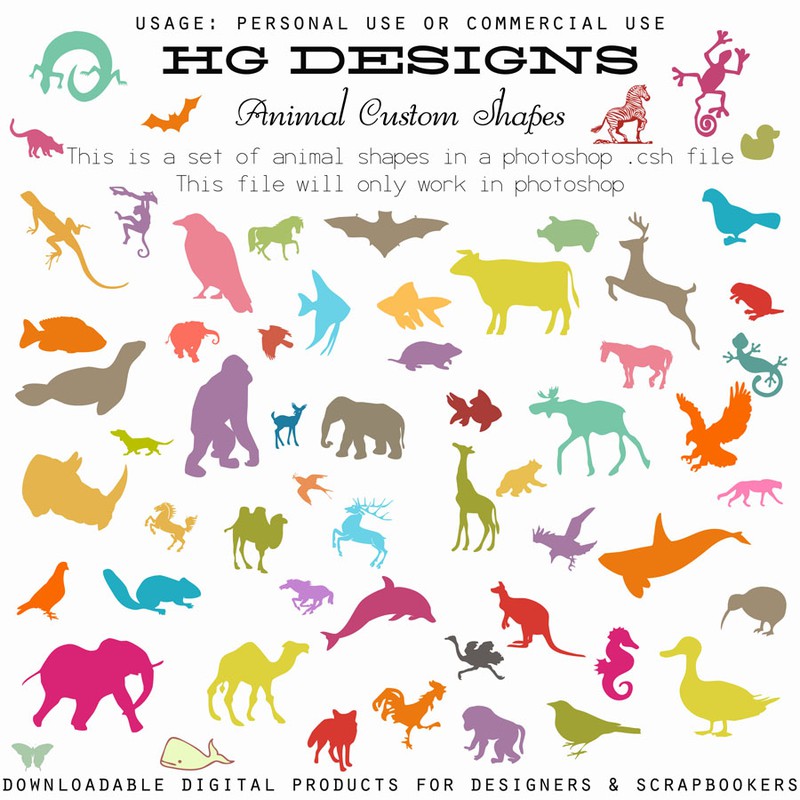 Items in set: 59
License: Free for commercial use
Number of Downloads:
59759
Description:
This is a set of animal custom shapes. These are all in a .csh file which will ONLY work in photoshop.
This pack of 59 Animal Custom Shapes contains such animals as:
birds: cock, duck, kiwi, ostrich, pigeon, crow, eagle ... and monkey, kangaroo, elk, deer, elephant, camel, cow, pig, horse, dog, deer, rhinoceros, horse, wolf, zebra, lizard, fish, dolphin, squirrel, seahorse, scalar...

Feel free to use these however you'd like.
Enjoy !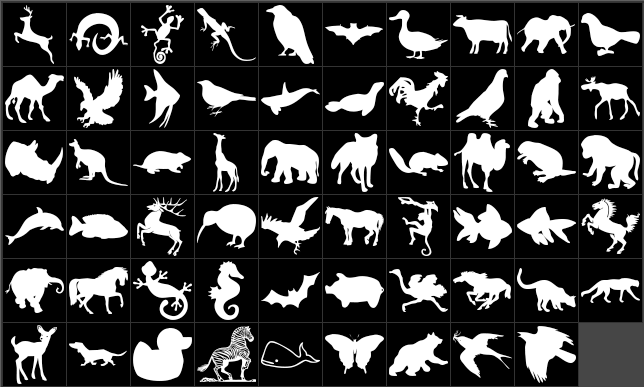 Premium images: