40 Free Mountains Custom Shapes
by Free Vector Shapes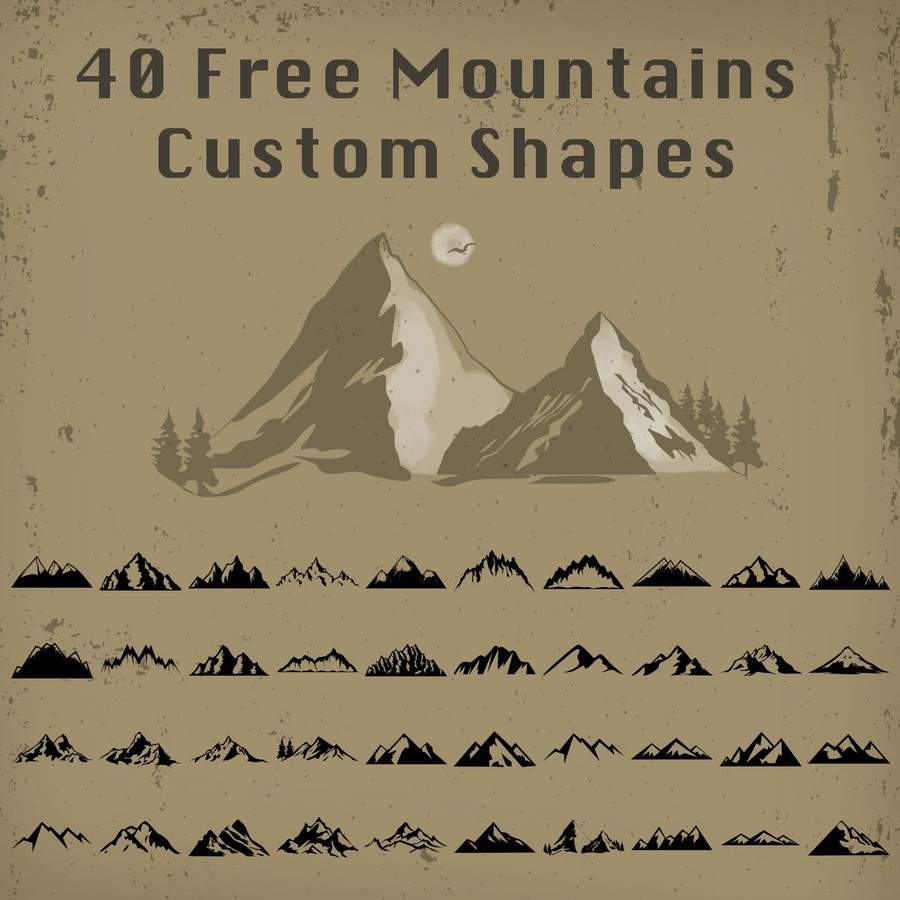 Items in set: 40
License: Free for commercial use
Number of Downloads:
2588
Description:
Get ready to take your designs to new heights with this stunning set of 40 vector mountain custom shapes! Whether you're working on a logo, poster, or flyer, these simple yet powerful shapes are the perfect way to add a touch of rugged beauty and natural inspiration to your work.

With a wide variety of styles to choose from, this set is incredibly versatile, making it perfect for everything from adventure-themed branding to eco-conscious marketing campaigns. Each shape is carefully crafted to capture the majesty and grandeur of the mountains.

So why wait? Download this set of free custom shapes today and start exploring the possibilities for yourself! Whether you're an experienced designer or just starting out, these mountain shapes are sure to inspire and delight, giving your work a sense of adventure and excitement that's sure to stand out from the crowd.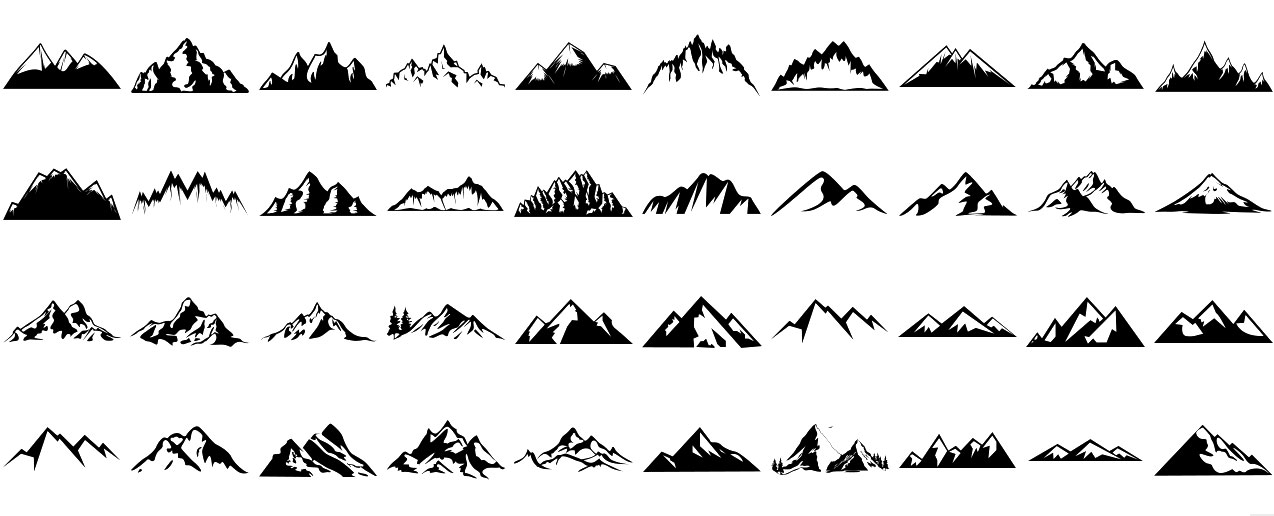 Premium images: