Free Roses Patterns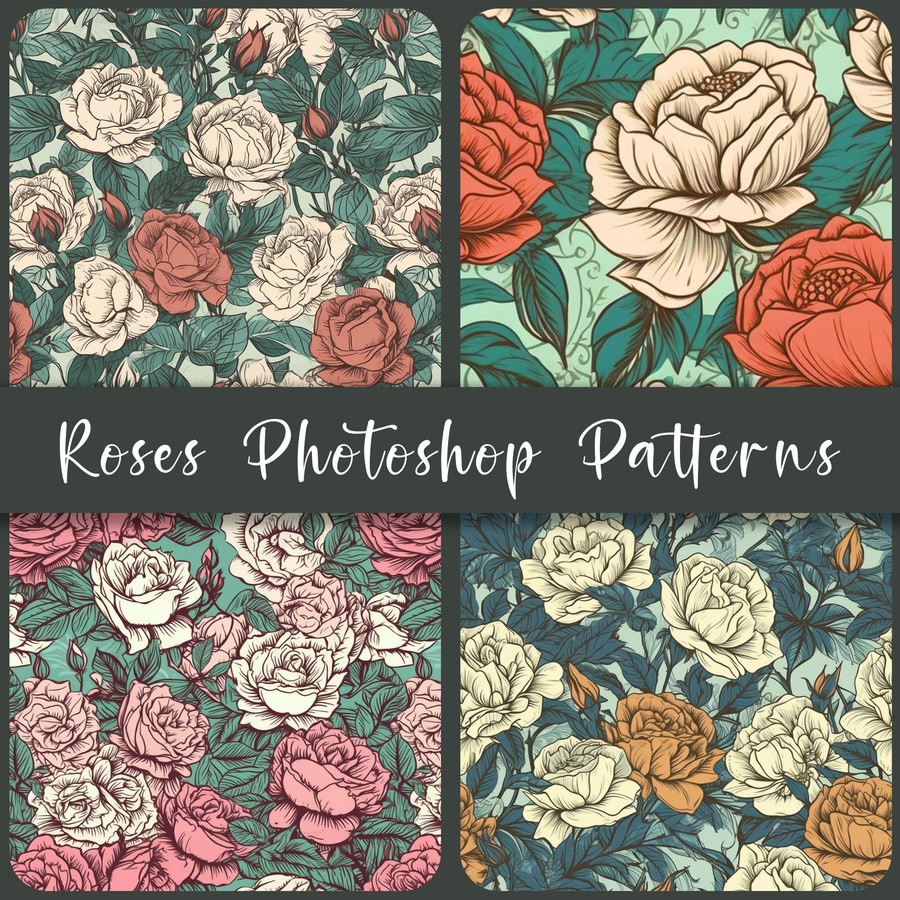 Items in set: 6
License: Free for commercial use
Number of Downloads:
2662
Description:
Indulge your designs with a touch of timeless elegance and natural beauty with our exquisite pack of 6 Free Roses Photoshop Patterns. This stunning collection includes both the .patt file for seamless pattern application and high-quality PNG files for immediate use.

Each pattern showcases the delicate and intricate beauty of roses, capturing their graceful petals, enchanting colors, and captivating charm. From classic red roses to vibrant multicolored blooms, this collection offers a variety of options to add a romantic and sophisticated touch to your designs.

Whether you're working on invitations, backgrounds, scrapbooking, or any creative project, these patterns will effortlessly elevate your artwork. The seamless nature of the .patt file ensures smooth and uninterrupted repetition, allowing you to create beautiful floral arrangements with ease.

To make it even more convenient, we've included the PNG files, making them instantly accessible for quick application. Simply choose the pattern that speaks to you, overlay it on your artwork, and watch as the roses unfold their enchanting allure.

The best part? This pack is completely free! You can easily download the zip file from our website (link in bio) and unlock a world of floral inspiration. Whether you're an experienced Photoshop user or just starting your creative journey, these roses patterns are a must-have addition to your design toolkit.

Download our Free Pack of 6 Roses Photoshop Patterns today and let your imagination bloom with the timeless beauty of roses. We can't wait to see how these patterns bring your artistic visions to life! Don't forget to share your creations with us and tag us in your designs. Happy designing!

Premium images: