Delicate Abstract Photoshop Patterns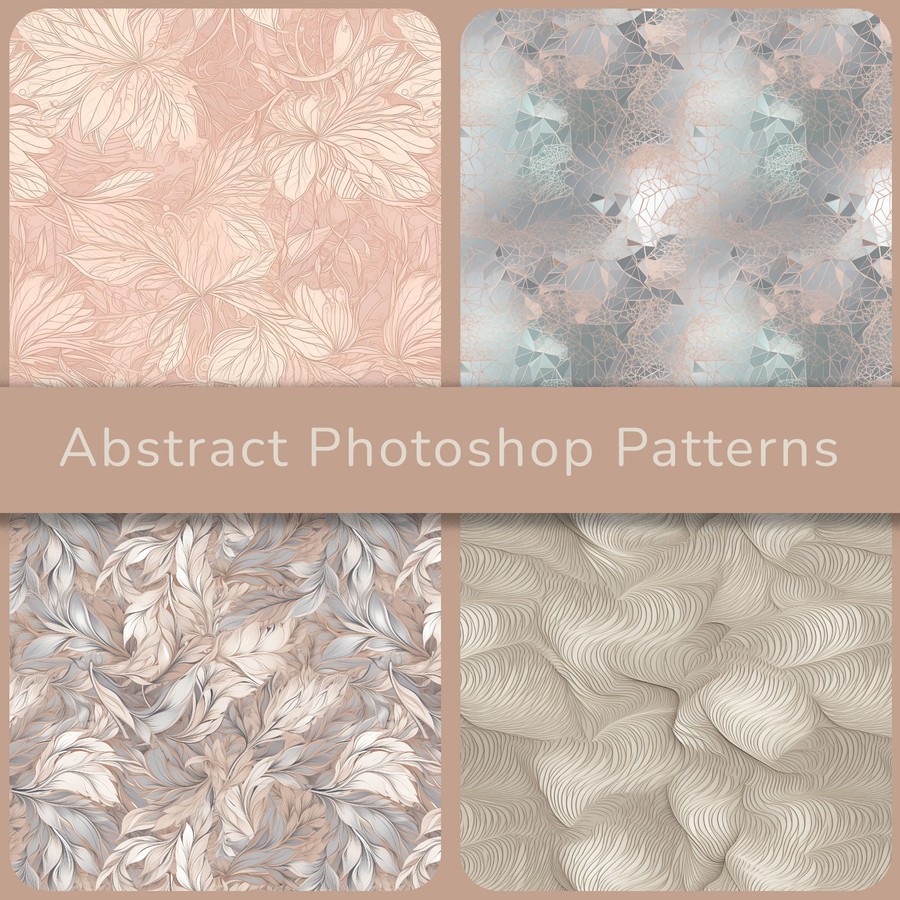 Items in set: 4
License: Free for commercial use
Number of Downloads:
3266
Description:
Discover a world of artistic potential with our Free Pack of 4 Abstract Delicate Photoshop Patterns. Unleash your creativity and enhance your designs with these unique, eye-catching patterns that will add a dash of sophistication to your projects. This pack is a perfect blend of subtlety and flair, giving your work a standout look.

Each of the four patterns features a different abstract design, rendered with delicate lines and shapes, evoking a sense of tranquility and grace. The designs draw inspiration from natural forms and geometric shapes, making them versatile for a wide range of projects. Use them as a backdrop for your designs, as an element in your layouts, or to add depth and texture to your work.
This free pack includes files in PNG format, offering the flexibility to use these patterns in various applications, not just Photoshop. PNG format ensures high-quality images with lossless compression, preserving the original intricate details and vibrant colors of these abstract patterns.

The zip file contains:

Four distinct abstract, delicate patterns in PNG format.
The .Pat file for Adobe Photoshop users.

These free abstract patterns are ideal for graphic designers, artists, photographers, and anyone looking to add an artistic touch to their projects. From web design and social media graphics to print design and advertising, these patterns add a unique, modern twist.

Download your Free Pack of 4 Abstract Delicate Photoshop Patterns today and transform your designs with a touch of abstract elegance. The pack is completely free to use in both personal and commercial projects. Experience the impact of professional-grade design resources without any cost!

Premium images: