Golden Metal Gradients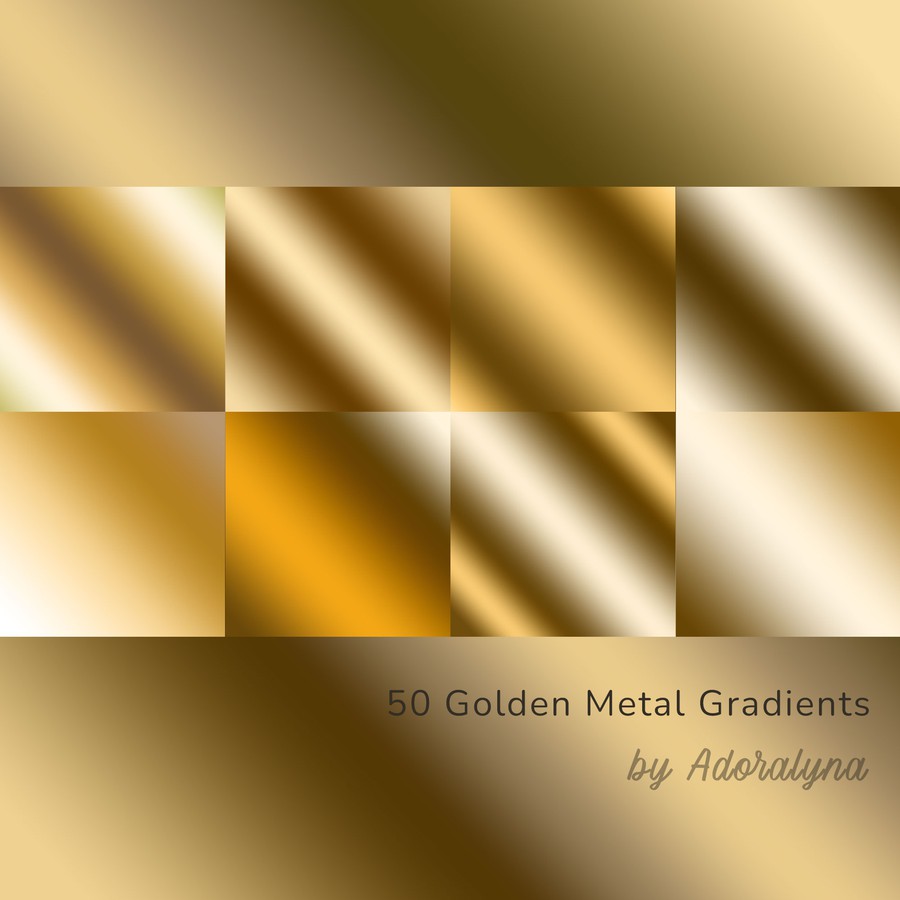 Items in set: 50
License: Free for commercial use
Number of Downloads:
490750
Description:
Our collection of Golden Metal Gradients is the perfect solution for designers looking to add a touch of luxury to their Photoshop designs. These gradients offer a range of stunning metallic shades, from bright and shiny gold to deeper, more muted tones. Whether you're working on a logo, website, or any other design project, these gradients can instantly elevate your work and give it a sophisticated, high-end feel.

With our Golden Metal .grd gradient files, you can easily add depth and dimension to your designs by incorporating metallic textures and shades. Simply apply these gradients to your layers or text, and watch as your designs come to life with a touch of metallic flair.

So if you're ready to take your designs to the next level, download our golden metal gradients and see how they can help you add a touch of elegance and sophistication to your work.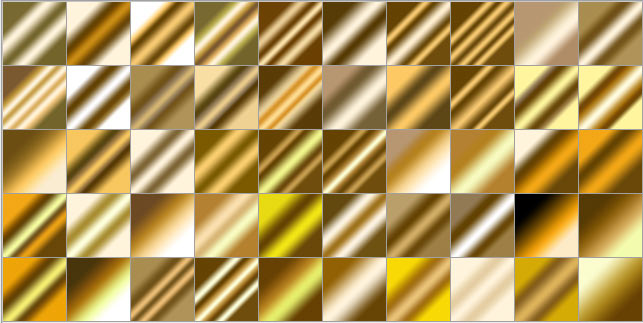 Premium images: