50 Bats Brushes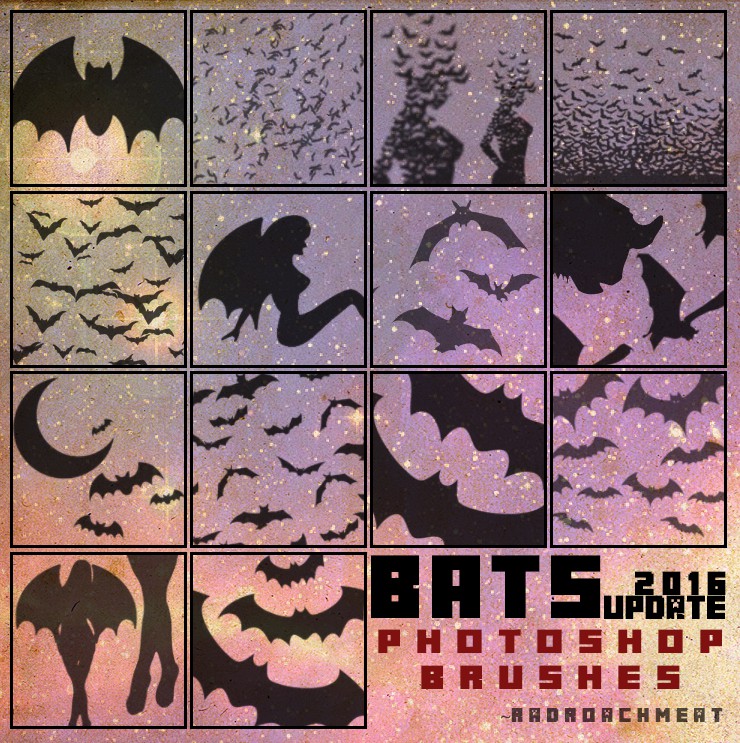 Items in set: 50
License: Free for commercial use
Number of Downloads:
25220
Description:
Bats are a unique species of mammals, the only one capable of free flight. Their nocturnal lifestyle, appearance, and liking for caves and dark abandoned places have made them associated with horror movies and Halloween.
Download pack of 50 Bats Brushes - it's free, and create outstanding designs.
Premium images: