6 Cat Brushes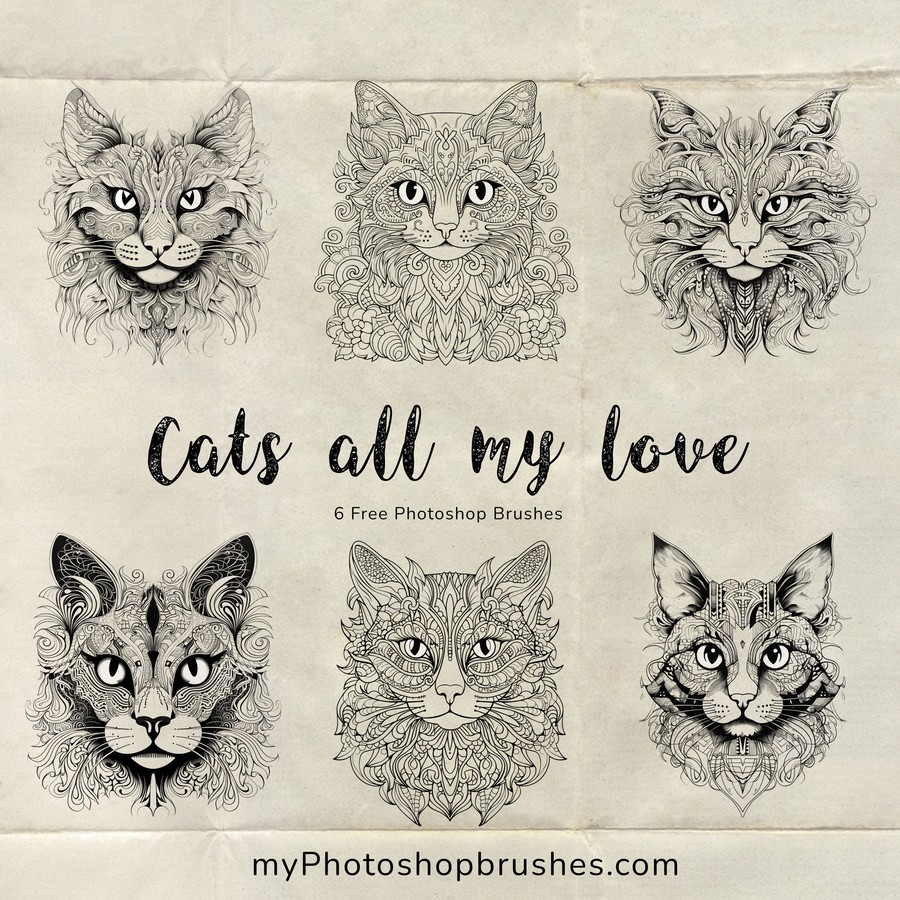 Items in set: 6
License: Free for commercial use (Link to author)
Number of Downloads:
3165
Description:
Introducing our unique pack of six free Photoshop Brushes, each carefully crafted to depict the delightful charm of artistic cat portraits in outline form. This resource offers digital artists an enchanting way to bring their feline illustrations to life, with each brush delivering a distinct style and level of detail.

From delicate, intricate outlines perfect for capturing the subtle grace of a cat's pose, to bold, robust strokes ideal for portraying a cat's robust character and majesty, these brushes offer a range of aesthetic choices to enhance your digital art projects.

Whether you're a seasoned artist looking to add an extra dimension of creativity to your work, or a budding illustrator seeking the perfect tool to start your digital art journey, this pack of cat portrait brushes is a must-have asset for your Photoshop toolbox.

Premium images: