Divider Custom Shapes
by Vector Shapes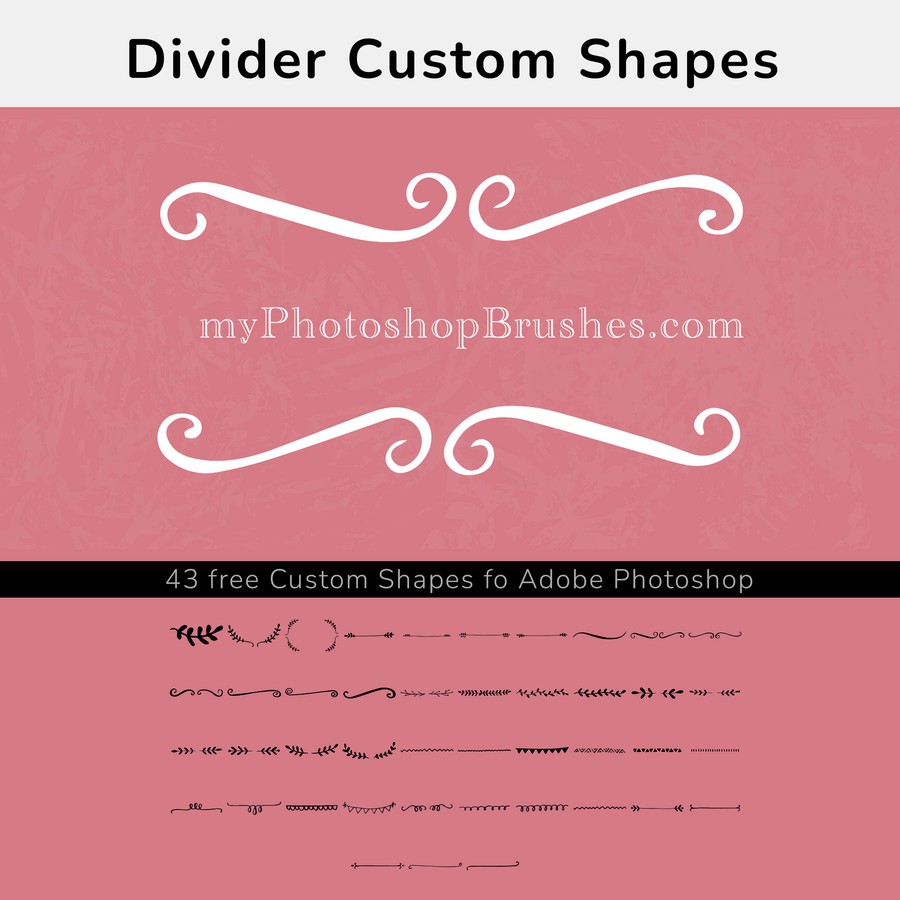 Items in set: 43
License: Free for commercial use
Number of Downloads:
3517
Description:
Introducing an exquisite collection of 43 meticulously crafted hand-drawn divider custom shapes designed specifically for Adobe Photoshop.
Each divider shape within this collection showcases the timeless artistry of hand-drawn illustrations, allowing you to elevate your compositions with a touch of authenticity and charm. From elegant swirls and ornate curls to clean lines and intricate patterns, these dividers effortlessly add a touch of sophistication to your designs.

The versatility of these custom shapes is truly impressive. Whether you're working on digital artwork, web design, invitations, flyers, or any other creative project, these dividers offer endless possibilities. With just a few clicks, you can effortlessly enhance your designs, creating visually appealing sections and visually dividing your content in a way that is aesthetically pleasing.

The hand-drawn dividers are easy to use and can be seamlessly integrated into your Adobe Photoshop workflow. Simply load the custom shapes library, and you'll gain instant access to this diverse collection. Resize, recolor, and reshape the dividers to suit your specific needs and watch as your designs come to life.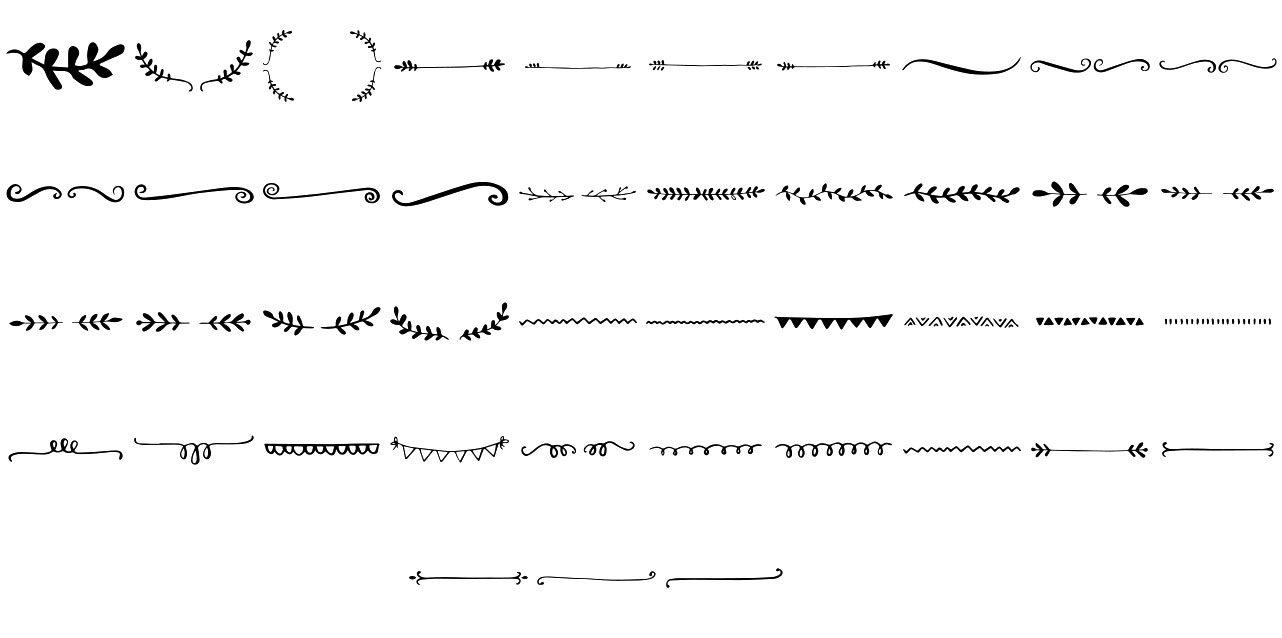 Premium images: