64 Free Dog Custom Shapes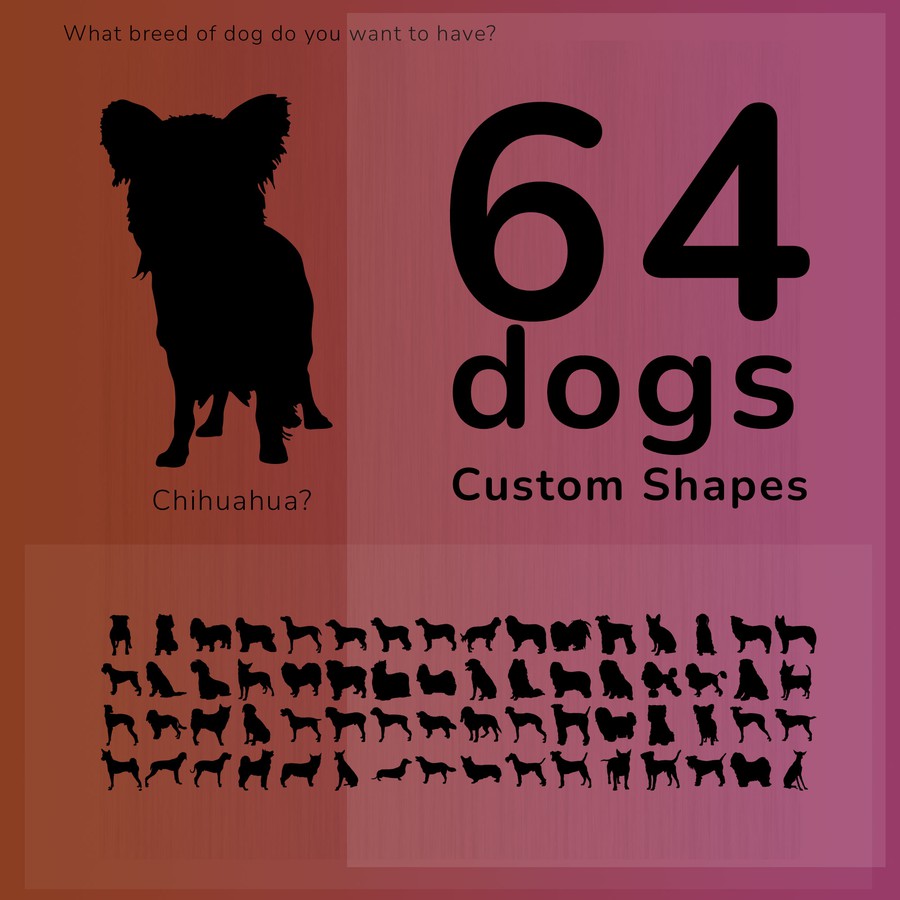 Items in set: 64
License: Free for commercial use
Description:
The 64 Dogs Custom Shapes pack doesn't just stop at these popular breeds. From the towering Great Dane to the tiniest Chihuahua, from the swift Whippet to the affable Basset Hound, it comprises a vast range of breeds. Each model is expertly designed, offering remarkable detail, inviting appreciation for the vast variety within the canine world.

This pack is perfect for any dog lover, offering the ability to decorate, create, and design with the likeness of their favorite companions. The custom shapes make it easy to bring a personalized touch to any project, whether it's for crafting, educational use, or simply to bring some puppy love into your life.

The 64 Dogs Custom Shapes pack is a tribute to our four-legged friends, an ode to their unique traits, diverse shapes, and distinct personalities, celebrating them in all their glory.
Premium images: