Free PSD Ribbons Pack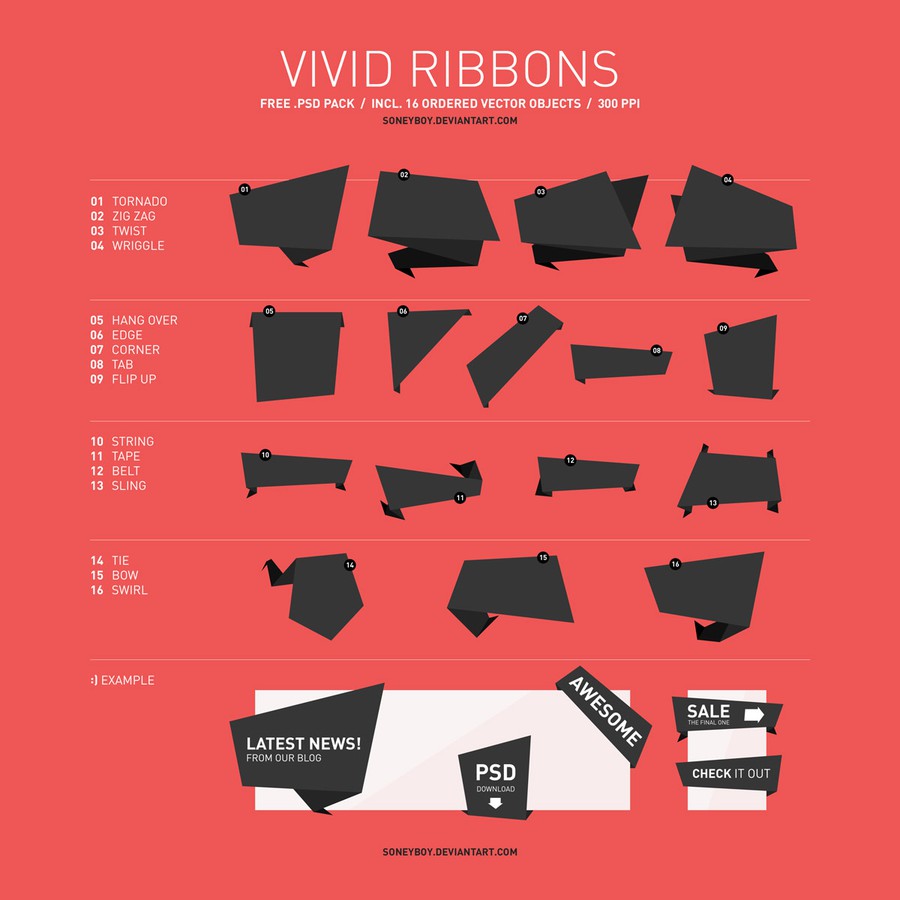 Items in set: 21
License: Free for commercial use
Description:
Add a touch of style and eye-catching flair to your designs with our versatile Ribbons Pack PSD file! This pack includes 21 meticulously crafted ribbon shapes that can be used for banners, advertisements, promotions, and more.

Each ribbon shape in this pack is thoughtfully designed with attention to detail, ensuring that they seamlessly integrate into your projects. Whether you're working on a website, a poster, a social media graphic, or any other design, these ribbons will instantly elevate your content and draw attention to key messages or important elements.

Customize the colors, sizes, and text to match your branding and creative vision effortlessly.

The best part? It's completely free! Simply download the PSD file from hyphotoshopbrushes.com and unlock a world of ribbon design possibilities. Whether you're a seasoned designer or a beginner, these ribbons will become an invaluable asset in your design arsenal.

Discover the versatility and impact of our Ribbons Pack PSD file, and let your creativity soar as you effortlessly incorporate these ribbons into your projects. We can't wait to see how you bring your designs to life with these attention-grabbing elements!
Premium images: