Beige and Brown Edition Ornament Patterns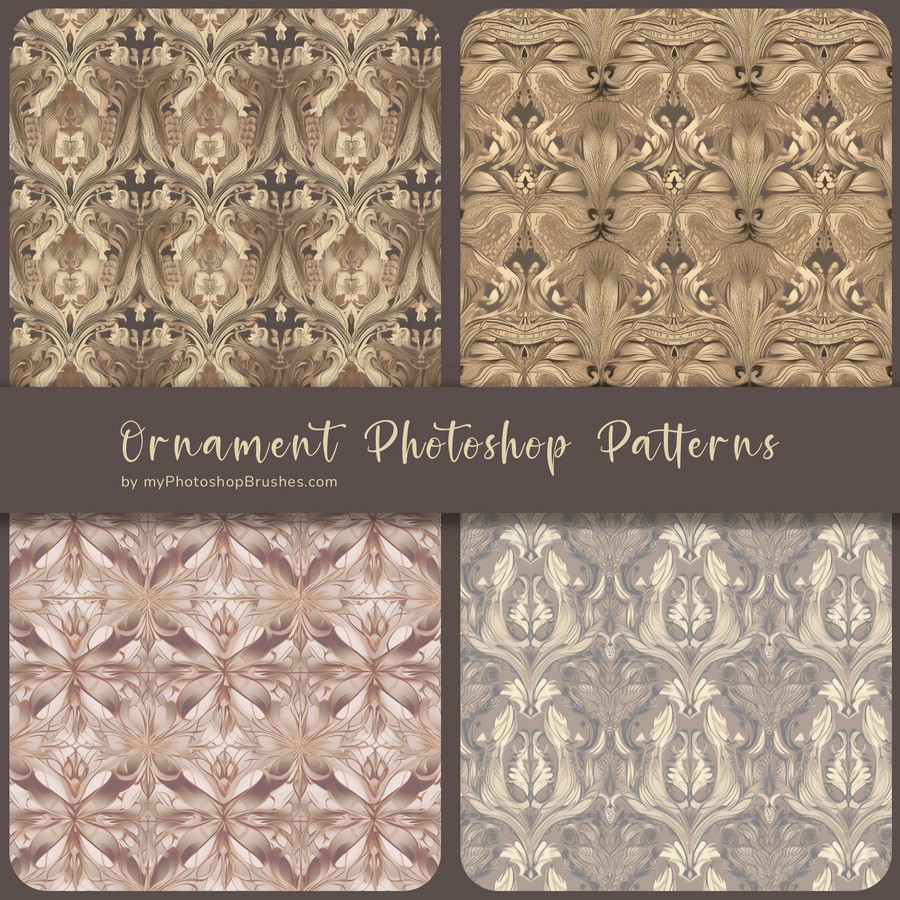 Items in set: 6
License: Free for commercial use (Link to author)
Description:
Unleash your creativity with our stunning set of 6 free, high-quality patterns for Adobe Photoshop, meticulously designed in soothing beige and brown tones. Crafted with precision and a keen eye for detail, these patterns are designed to elevate your artwork and add a touch of sophistication to your designs.

This collection is the perfect choice for artists, designers, or hobbyists who want to incorporate an earthy, vintage aesthetic into their work. Each pattern comes in the widely accepted Photoshop .pat file format, providing seamless integration into your existing Photoshop library.

But that's not all. For those who prefer a bit more flexibility or are not Photoshop users, we've got you covered. This package also includes each pattern as individual, high-resolution PNG files. These offer the versatility to use the patterns in other software applications or as standalone designs, keeping the door open for unlimited possibilities.

Our beige and brown themed patterns, with their understated elegance and seamless design, are perfect for creating a backdrop for websites, digital scrapbooking, package design, or adding a little texture to your digital illustrations.

The set of patterns is contained in a compressed ZIP file for an easy, hassle-free download. Despite being free, these patterns carry an undeniable premium feel, adding depth, texture, and an organic touch to your projects.

Don't miss out on this versatile and free resource, perfect for any design project you have in mind. Download our free set of Adobe Photoshop patterns today and transform your work with just a few clicks. The world of beige and brown elegance awaits you.

Premium images: