Wood Pattern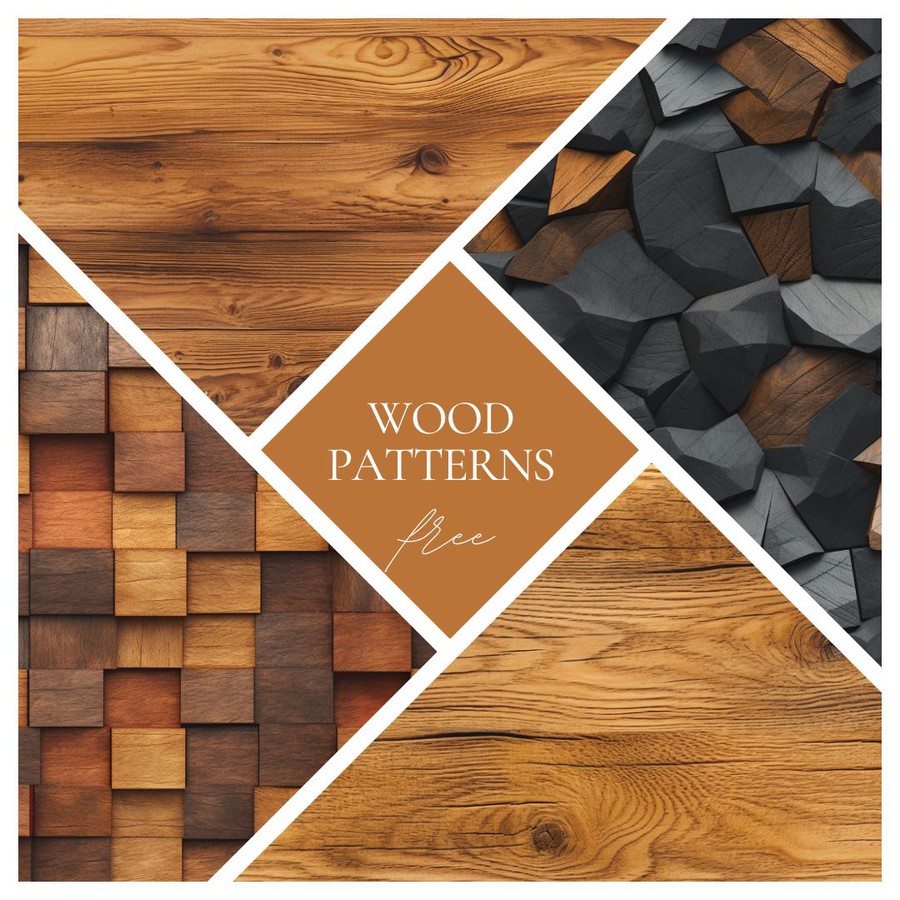 Items in set: 15
License: Free for commercial use
Number of Downloads:
4911
Description:
Introducing our expertly designed Free Wood Patterns Pack, offering an array of 15 exclusive and free Photoshop patterns to bring your digital creations to life. From conventional planks to the more abstract wood patterns, this pack includes a vast variety of unique textures and designs to elevate your artwork.

The Free Wood Patterns Pack has been meticulously curated with a mix of classic and contemporary patterns. It features the timelessness of wood grain in classic planks, rendering an authentic rustic charm, while the abstract wood patterns infuse a modern edge, making your designs truly stand out.

Each pattern in this pack is available in both .PAT and PNG formats, allowing for easy integration into your workflow, regardless of your preferred design software. These high-resolution files maintain their quality and clarity across all scales, making them perfect for any project, be it web design, graphic design, digital art, or even print media.

Bring a touch of nature and a dash of modernity into your design palette with the Free Wood Patterns Pack. Perfect for adding depth, dimension, and a realistic wooden touch to your designs. Embrace the versatility of these patterns, as they effortlessly blend into any design style or theme.

Whether you're creating a cozy log cabin concept, designing a sleek, modern digital art piece, or just adding some organic elements to your work, the Free Wood Patterns Pack is your free ticket to boundless creativity and professional-quality design.
To use them, simply download the pack, and start adding the natural warmth and appeal of wood to your designs today!

Premium images: