9 Owls Brushes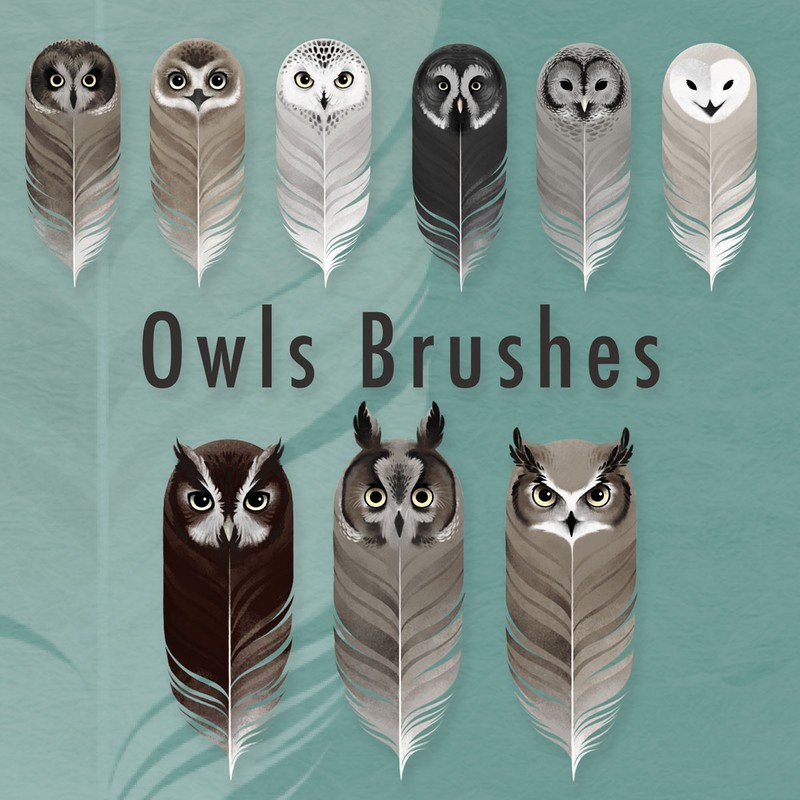 Items in set: 9
License: Free for commercial use
Number of Downloads:
13854
Description:
Owls are birds of an incredible beauty. Their great mysterious eyes and majestic posture make them one of our favourite animals. I guess it's also their nocturnal lifestyle that fascinates so many of us. How about you - are you rather an early bird or a night owl like me?
At least two friends of mine are collecting all kind of owls drawings and figurines. This amazing set of Photoshop brushed is built especially for owl lovers. It was created using the original bookmarks with owls. On the author's page you'll find a link to the original bookmarks. This free set feature some well-know species such as short-eared owl, burrowing owl, great grey owl, snowy owl, screech owl, long-eared owl, horned owl, barred owl and barn owl.

If you like our owl brushes, make sure to spread the love on Facebook, Twitter or Pinterest. Thank you!

Premium images: